This is a Sponsored post written by me on behalf of Scotts Miracle-Gro for SocialSpark. All opinions are 100% mine.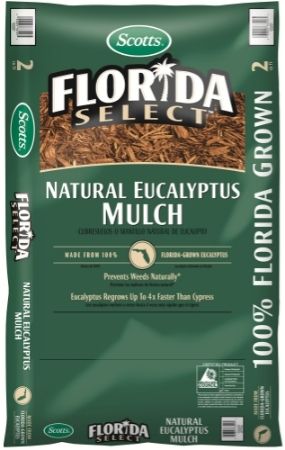 Spring has sprang and I'm looking forward for the summer. I already cleaned up all the dead leaves that covers the whole yard and garden. I have all my tools ready for landscaping and gardening. I'm sure many of you has the same excitement as I do. Give your yard  a make over this summer. Make a list of what you want to plant on your garden and how to make a beautiful landscape. Choose the type of plants that would  look good on your yard all year long. Get a headstarts by checking gardening supplies near you.
Do you want a sustainable gardening? Beautify and protect your landscape with the finest quality mulch. Scotts Florida Select Natural Eucalyptus Mulch would work good for your garden and landscape.  It's locally made of 100% Florida-grown eucalyptus. It's a good choice for your landscape because it's sustainable,natural,and effective.Sustainable,because plantation grown Eucalyptus is considered renewable resource. It re-grows up to 4-times faster than Cypress. Naturally made from 100% plantation-grown Eucalyptus trees.  A three-inch layer of Eucalyptus Mulch naturally helps prevent weeds by blocking growth and access to sunlight. It's guaranteed free from any constructions,dimolations,or any other waste materials. Scotts Nature Scapes mulch helps to maintain moisture, prevent weeds, and create a groomed landscape all year long.
Tips on how to use Eucalyptus mulch:
1.Spread 3 inches deep. Keep mulch several inches from tree trunks and house foundations or other wood structures.
2. Apply around trees, shrubs, flowers or vegetables after seeds have germinated and plants have developed.
3. Avoid use before seeds have germinated, around underdeveloped plants, and within several inches of house foundations or other wood surfaces.
4. Coverega area: A 2 cu. ft. bag will cover the following: At a depth of 2 inches, 12 sq. ft of bedding area. At a depth of 3 inches, 8 sq. ft. of bedding area. At a depth of 4 inches, 6 sq. ft. of bedding.